When
April 21, 2020 from 5:30 PM to 9:00 PM EDT
Where
Dover Downs Hotel & Casino 
1131 North Dupont Highway
Dover, DE 19901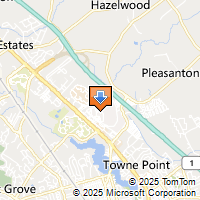 For questions, please contact:
Michelle Quaranta
Director of Special Events and Donations
3821 Lancaster Pike
Wilmington, DE 19805
(202) 445-6067 Cell
Sponsorship Opportunities:
To review sponsorship opportunities, please click here.
Please join us…
Dinner, Awards & Auction
April 21, 2020
*Featuring an extraordinary evening highlighting our mission, programs, and a few of our many shining stars.
5:30 PM – Cocktail Hour
6:30 PM Program Highlights, Dinner, Awards
8:00 PM Live Auction
8:30 PM Silent Auction Winners Announced
*Shining stars will consist of  employees  and community partners. 
**This years highlight will be on our recovery programs. Awards are not exclusive to these programs.